About Us
Advancing Towards Circular Economy for Plastic
Pan Era Group is an organization owned by a reputable Indonesian family who has a strong background in the plastic recycling field. We first started in 1987 as a plastic waste crusher and trader. As time goes by, we have thrived and grown into one of the largest polyethylene recyclers in Southeast Asia. We are implementing the highest standard in quality for our products. We believe that we can still grow even bigger.
Basically, we have two brands, ETERLENE and LOCO. Both are brands that are meant to take part in environmental sustainability action and support a circular economy. ETERLENE is our recycled plastic resin brand and it has several recycled products made 100% from locally sourced waste. LOCO, on the other hand, is our brand for recycled plastic bags. All of its products were 100% made of recycled plastic material.
With our getting bigger organization, we also give many opportunities for our employees to thrive with us. Our employees can share their ideas and participate in our development. Together with us, our employees hold our organization accountable to sustain the environment.
Our Products
We have 2 major product categories:
ETERLENE is a premium-quality recycled polyethylene pellet produced from 100% locally sourced waste materials. It encompasses various types of recycled polyethylene, including rHDPE, rLDPE, rLLDPE, and rPP, making it versatile for multiple applications. ETERLENE offers customization options, allowing for the addition of color or additives to meet specific needs. It is certified as Halal and compliant with GRS (Global Recycled Standard) requirements.
LOCO is one of the brands from Pan Era Group. With LOCO, we are committed to produce recycled plastic bags as our effort to promote environmental sustainability. As a leading brand in recycled plastic bags, LOCO has several products that are 100% made from plastic waste. We have been transforming plastic waste into raw materials for our plastic bags. Furthermore, our products can also be recycled.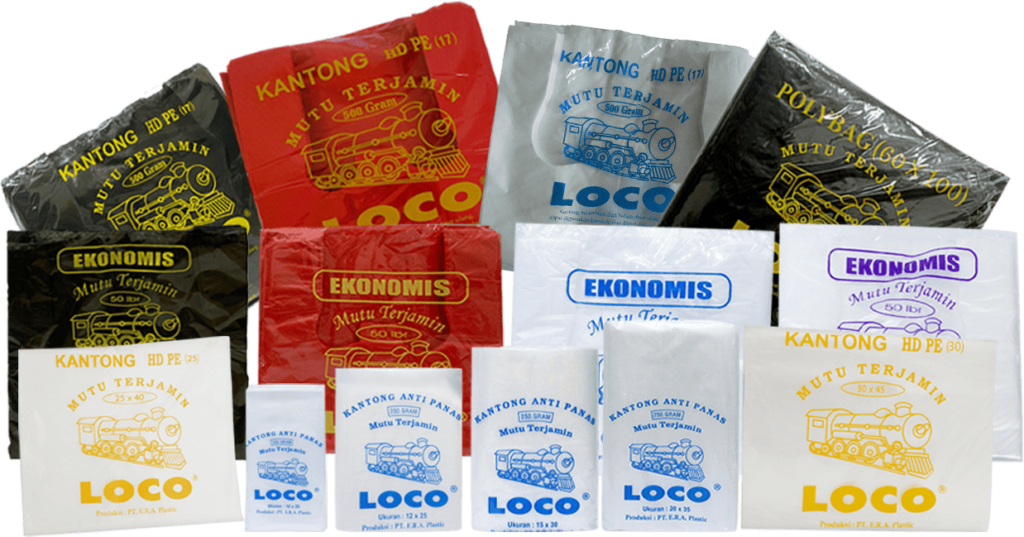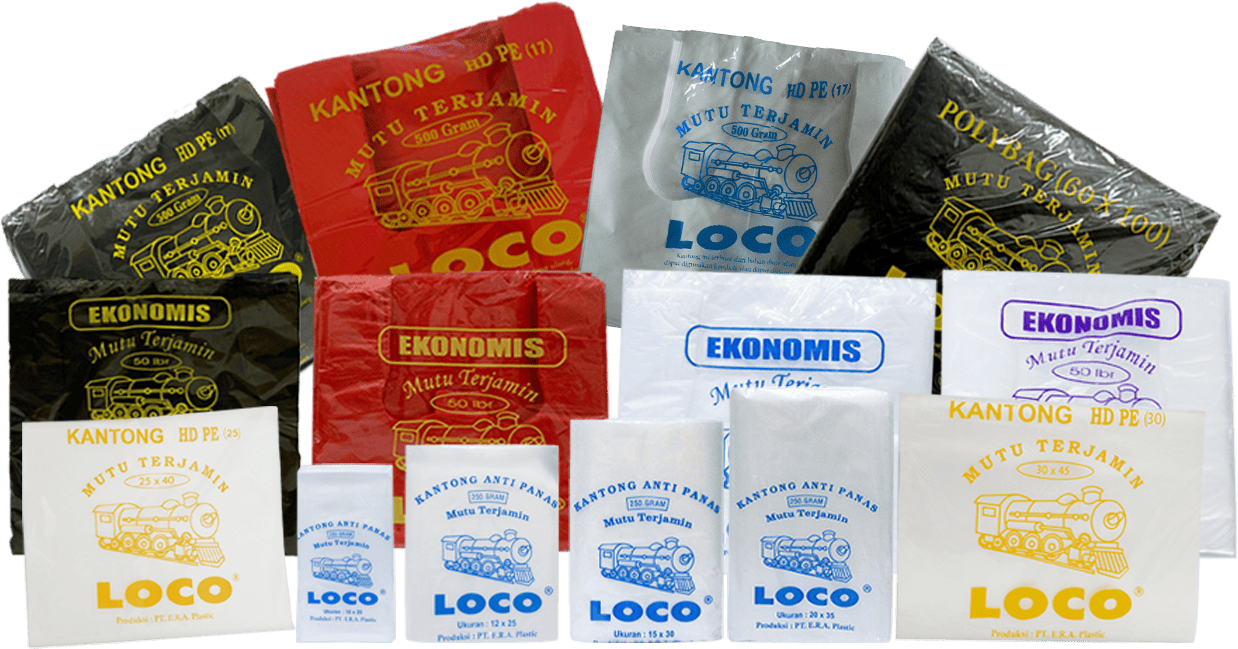 OUR COMMITMENT TO SUSTAINABILITY
Pan Era Group is dedicated to environmental preservation through plastic recycling, a crucial component of sustainable development and circular economy. By engaging in plastic recycling activities, we contribute to:
Our Commitment To Sustainability
Reducing Waste
Our efforts help divert plastic waste from landfills and incineration, thus reducing environmental harm.
Our Commitment To Sustainability
Resources Conservation
Plastic recycling conserves valuable resources, such as fossil fuel, which is used in the production of virgin plastic.
Our Commitment To Sustainability
Minimizing Pollution
By recycling plastic, we reduce the risk of mismanaged plastic waste thus preventing plastic pollution to the environment. We also take necessary actions to ensure that our recycling process does not pollute the environment.
Our Commitment To Sustainability
Energy Efficiency
Our advanced recycling processes are energy-efficient, further reducing our environmental footprint.
NEWS & UPDATES
Featured News and Updates
We work with your company to identify position requirements, implement recruitment programs, and initiate employee assessments that maximize recruitment efforts
Pan Era Group to Participate in Plastics & Rubber Indonesia 2023 and Launch New Recycled…
Pan Era Group Showcases Sustainable Plastic Solutions at Intl Plastic Fair Japan 2023 Tokyo, Japan…
Pan Era Group Embraces Sustainability at VietnamPlas 2023 Ho Chi Minh City, Vietnam – Pan…