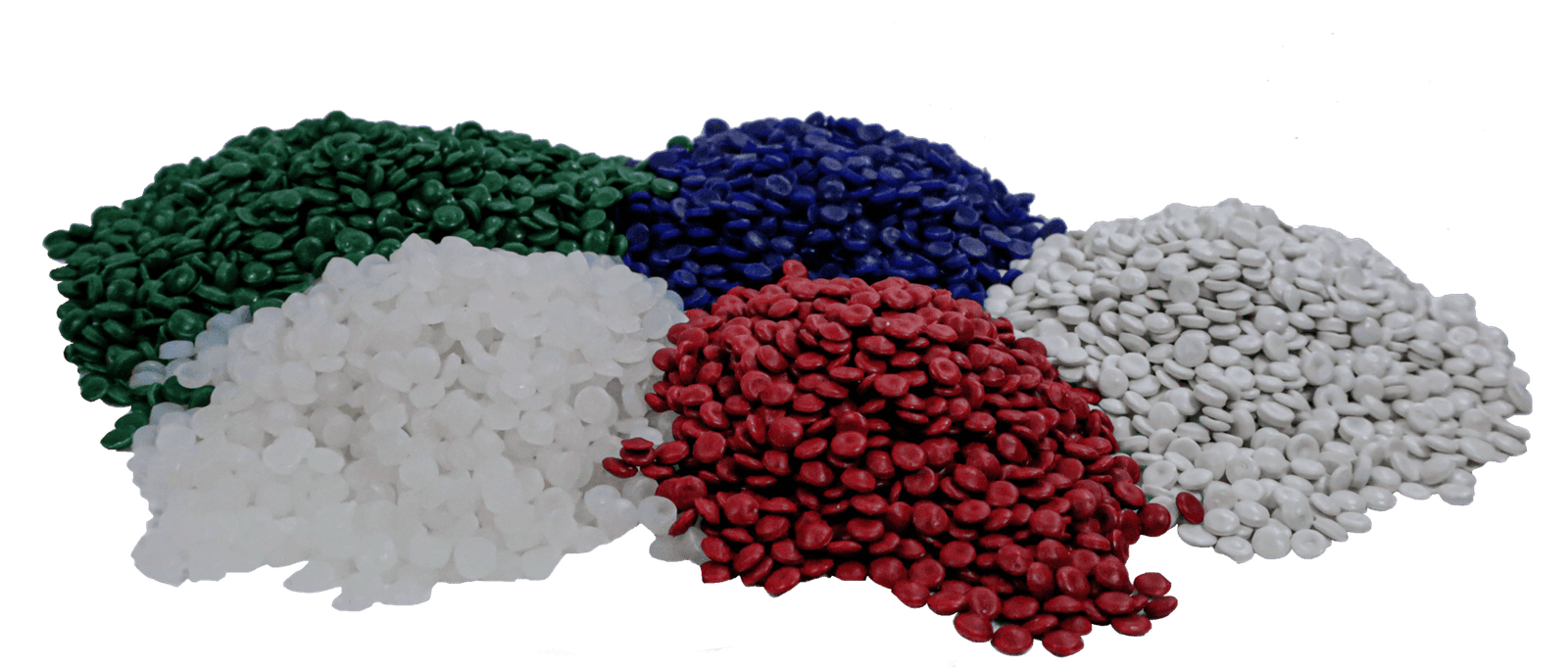 ETERLENE is a recycled plastic resin brand from Pan Era Group, comprising of both recycled Polyethylene and Polypropylene. ETERLENE stands for premium quality recycled resin produced in a responsible and sustainable manner.
We are committed to satisfying our customer by providing premium quality recycled plastic resin. We are also committed to using 100% locally sourced plastic waste from within Indonesia, thus further minimizing the carbon footprint involved with shipment of plastic waste.
Our product line includes:
There is an abundant type of application at which ETERLENE can be used as raw material. With its quality that is comparable to virgin resin, our customers can enjoy the ease of switching from virgin material to using recycled material, thus taking real action in joining the circular plastics revolution. Further, thanks to our in-house compounding capability, we can also tailor made the resin according to customer's requirements, such as adding Colorant, Anti UV, Anti Oxidant, Deodorizing Masterbatch, or any other additives.
ETERLENE has also received Halal certification from Badan Penyelenggara Jaminan Produk Halal (BPJPH) of Indonesia, proudly making it the first recycled plastic resin to be Halal Certified. Furthermore, ETERLENE is produced in a facility that has been certified with Global Recycled Standard (GRS) as well as both ISO 9001:2015 and ISO 14001:2015.
To learn more about ETERLENE, its product categories, as well as the success cases of implementation for multiple products and applications, please visit ETERLENE.com.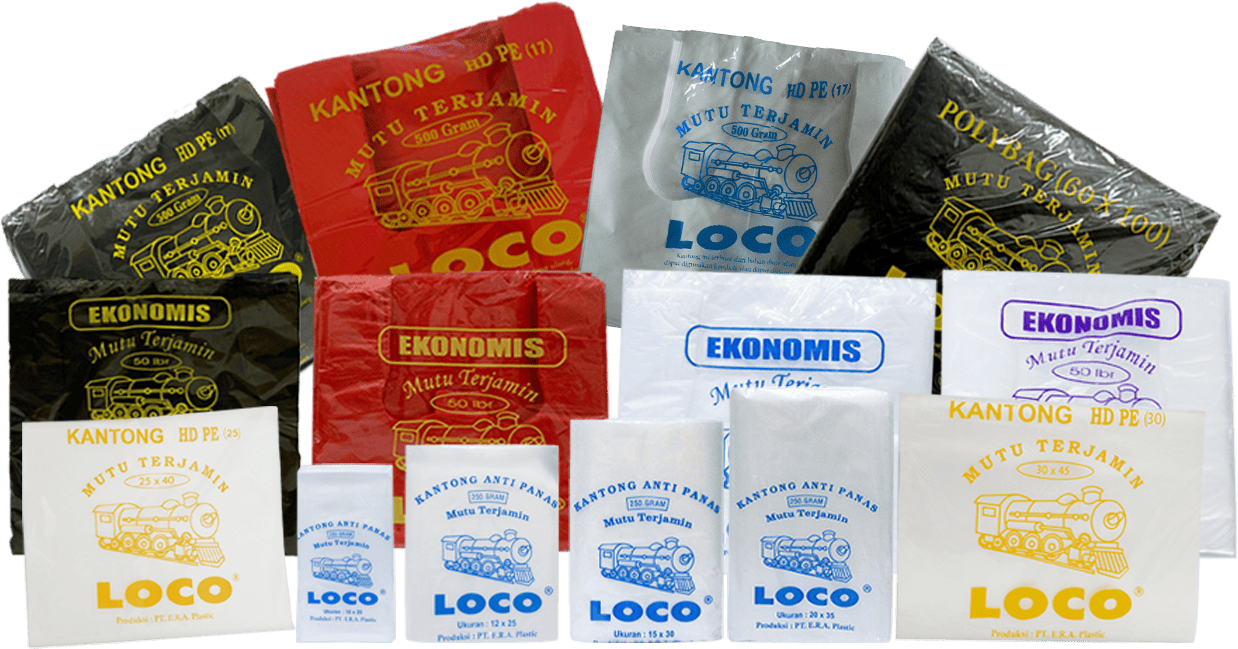 LOCO is one of the brands from Pan Era Group. With LOCO, we are committed to produce recycled plastic bags as our effort to promote environmental sustainability. As a leading brand in recycled plastic bags, LOCO has several products that are 100% made from plastic waste. We have been transforming plastic waste into raw materials for our plastic bags. Furthermore, our products can also be recycled.
Our aim is to create a positive environment through real actions. We intend to produce sustainable products, those that can help create a better future. This way, we are participating in creating a positive recycled plastic ecosystem in Indonesia, as well as taking part in the transition towards a circular economy.
What makes our products different from others?