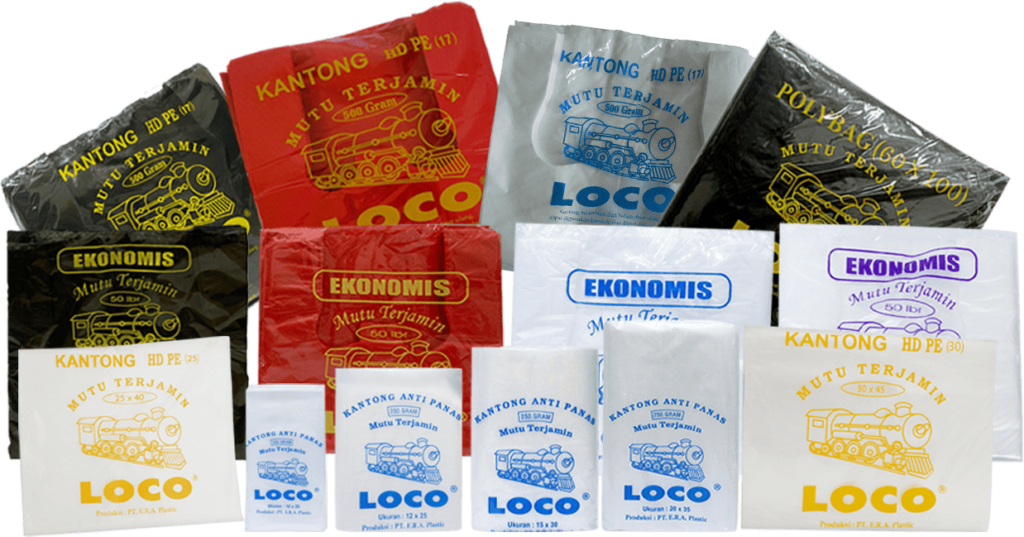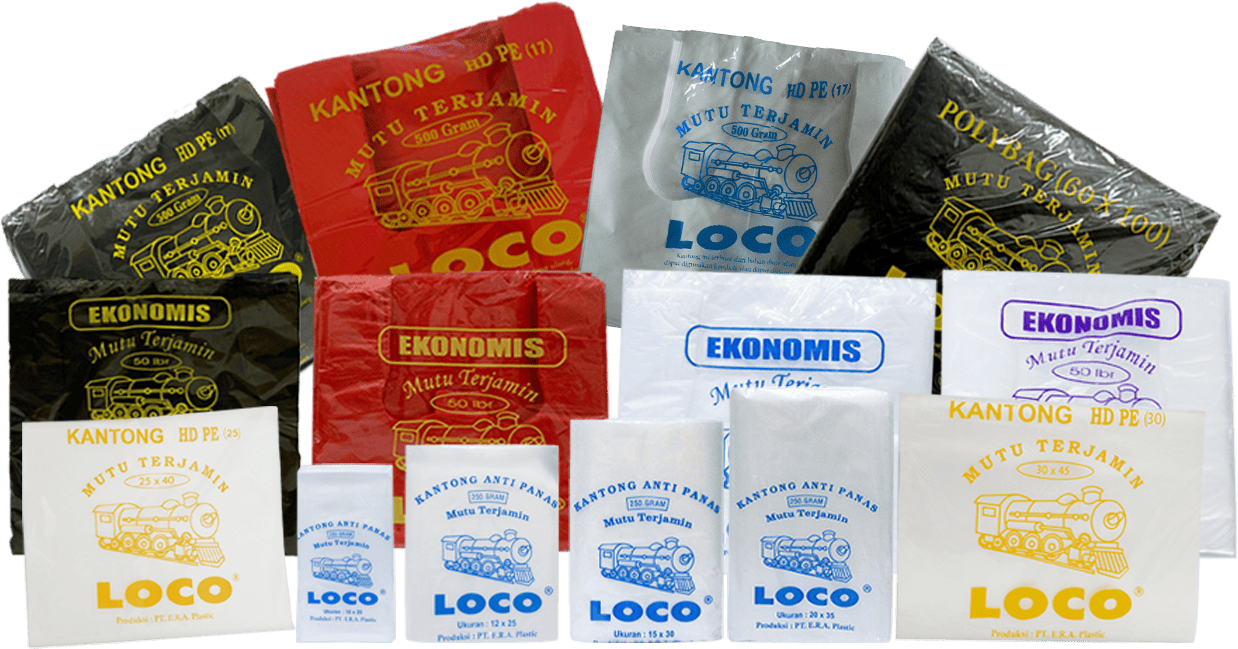 LOCO is one of the brands from Pan Era Group. With LOCO, we are committed to produce recycled plastic bags as our effort to promote environmental sustainability. As a leading brand in recycled plastic bags, LOCO has several products that are 100% made from plastic waste. We have been transforming plastic waste into raw materials for our plastic bags. Furthermore, our products can also be recycled.
Our aim is to create a positive environment through real actions. We intend to produce sustainable products, those that can help create a better future. This way, we are participating in creating a positive recycled plastic ecosystem in Indonesia, as well as taking part in the transition towards a circular economy.
What makes our products different from others?